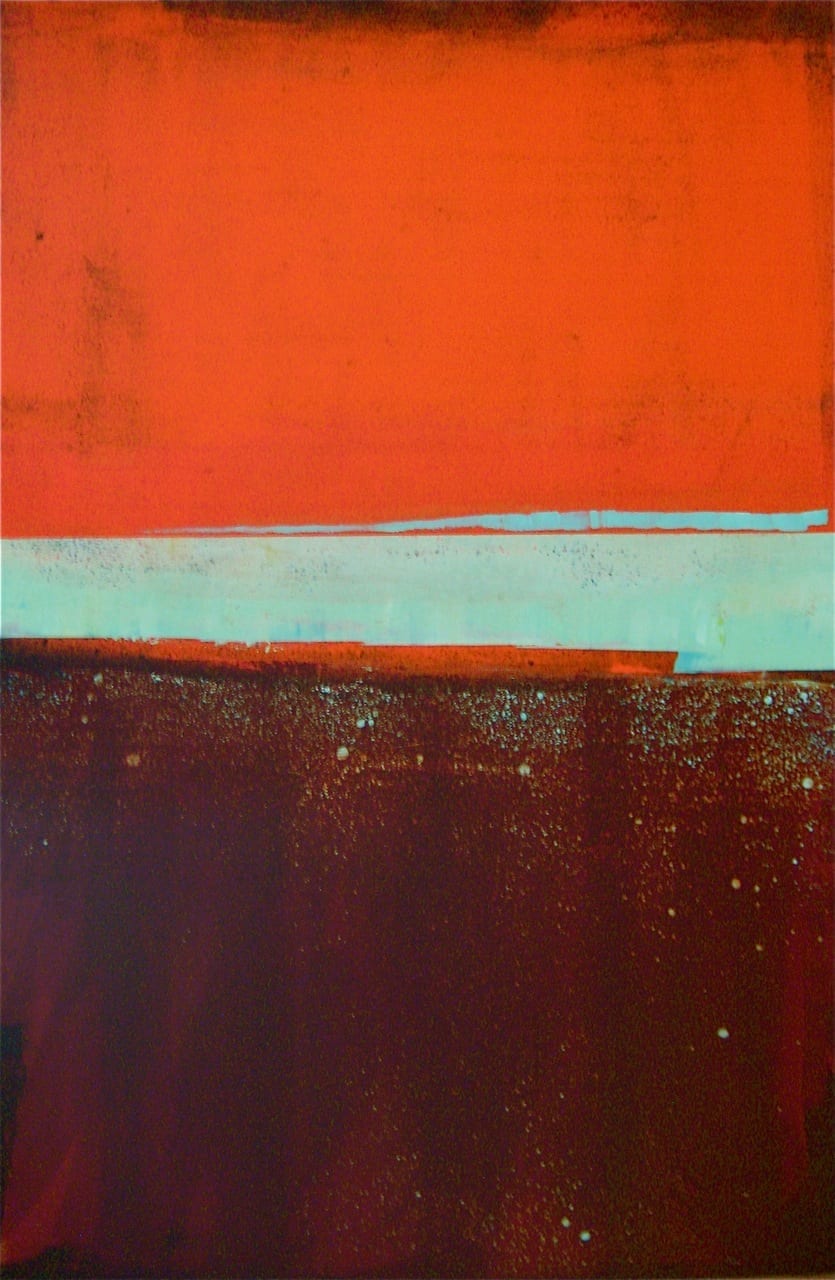 Angela K. Lynch (www.babewithabrush.com)
Primarily a self-taught painter, Angela has had the pleasure of learning from just a few of the many accomplished Canadian and American painters, and draws inspiration from Rothko, Diebenkorn, Avery, Dove and the Group of 7.
Beginning in watercolour was the most natural and comfortable for her as her eye tended to gravitate toward this medium.  While the unexpected and unpredictability that makes watercolour exciting and challenging, there is also the desire & curiosity to explore new territory which she is currently doing in acrylic.  Working on paper, yupo, canvas and board, Angela works through a variety of techniques and styles that also include oil pastel and inks.
It is her desire to translate the landscape into statements and expression of how she sees nature.
ARTS EDUCATION
Workshops: C. Schink, W. Lawrence, F. Larsen, K. Liu, A. Powers, D. Cavin, D. Mays, P. Holancin, J. Mol, M. Roseman, DD Gadjanski, E. Gibson, J. Geard, A. Cunanan, R. Amirault, C. McCabe, B. Atyeo, M. Ludlam, B. Guna, J. Pryce, I. Roberts, L. Kemp 2005-2013
Courses:  Intensive Studies Seminar, Taos, NM 2011-2014, Mastering Composition, Thornbury 2011-2012, Haliburton School of the Arts 2008, 2013; Blue Mountain School of Landscape Painting, Thornbury 2006-2009, 2013; Burnhamthorpe Collegiate, Toronto, 2005-2007, Haliburton School of the Arts, Kleinburg 2013
SOLO EXHIBITIONS
Kool on Kuhl Gallery, Toronto 2012, 2013
JURIED EXHIBITIONS
Humber Valley Art Club, Toronto, Ontario 2006-2013
Toronto Watercolour Society, Toronto, Ontario 2009, 2010
NON-JURIED GROUP EXHIBITIONS
Lynch Group of Companies, Mississauga 2008
Gallery in the Garden, Sherway Gardens, Toronto 2009, 2011
Nuit Blanche, 401 Richmond, Toronto 2009
Humber Valley Art Club, Toronto 2005-2013
University of Toronto Faculty Club, Art Connections, Toronto 2010
AWARDS
Honourable Mention, Humber Valley Art Club Juried Show, Toronto  2007, 2009, 2011
Award of Merit, Humber Valley Art Club, Toronto  2012
Creative Catalyst Award, Canadian Society of Painters in Watercolour "Open Water", Toronto, 2012
PROFESSIONAL AFFILIATIONS
Past President Humber Valley Art Club, Toronto, Ontario
Associated Member Canadian Society of Painters in Watercolour, Toronto, Ontario
OTHER
Private Instruction, National Fluid Power Association, Laguna Beach, California 2010
Angela Lynch
16 Kuhl Avenue
Toronto, Ontario   M9B 5X9
416-237-1339
http://www.babewithabrush.com/A_K_Lynch.com/Welcome.html